Happy New Year everyone! Well there goes another Christmas and year-end season. I hope you're December and Christmas and New Year holidays were fantastic. Hopefully everyone had a chance to take a break from their hectic daily lives and relax with friends and family.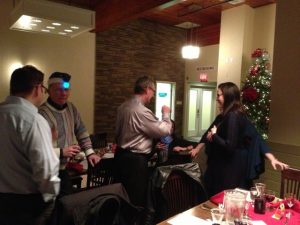 Club News:
It was a lighter month for us at Foothills Toastmasters with only two meetings but the caliber those meetings were, as always, exemplary. Many thanks to Toastmaster A. Kolankowski (Santa Claus) and all the other members that came together to make it a fantastic Christmas party and meeting.
From a unique table topics session, where no one knew who would be next, to an outstanding rendition of 'Twas the night before Christmas by Toastmaster P. Temple it was a memorable night one and all. We also had a great chance to get to know each other better which isn't always easy to do during our regular meetings. I'm starting to think we should have Christmas parties twice a year. Christmas in July has a nice ring to it.
Some of you may recall from my introduction Toastmaster J. O'keefe that when asked "what would you change about Christmas if you could" his answer was no warm weather no slush.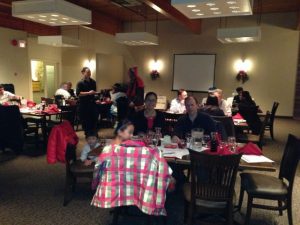 No one can argue that this past Christmas wasn't cold. Although it may not have snowed that much, nobody was washing their cars on December 24 either unless they wanted to be frozen out of their cars.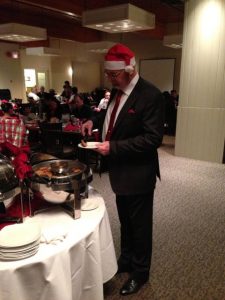 I would like to officially announce two new members.  Many of you have already met them as they have already participated in a few meetings. Foothills Toastmasters welcomes S. Gill and N. Tetreau. If you haven't met them personally, please do say hello the next chance you get.
February
Please tell Toastmaster Evenson-Wilczynska (VP Education) your availability for February as soon as possible.
Foothills Toastmasters'  spring speech contest is coming soon and the executive have already started planning it. It is tentatively set for the last week of February. It is the prelude to the International Speech and Evaluation contest. Stay tuned here for details soon.