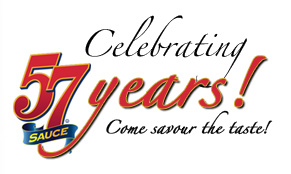 Foothills Toastmasters is a non-profit, volunteer-based club devoted to improving public speaking and leadership skills located in Calgary, Alberta. We are a local chapter of Toastmasters International.
We're one of Calgary's longest serving and largest clubs (in existence for over 50 years). We strive to create a welcoming, fun environment that is extremely supportive to everyone from experienced speakers to new members with little or no experience.
"Toastmasters gave me the confidence to speak in front of any group at any time. The willingness that every member has to help each other is second to none. The more you participate, the more you get out of it and the learning never ends." –  S. Fylypchuk. Member since 2011
How Toastmasters Works
At Toastmasters, members learn by speaking in front of an audience and working with others in a very supportive environment. If you're interested in building self-esteem and confidence in front of people, or simply want to polish your presentation skills, this is the place to be!
Our meetings typically have 20+ people who meet for about two hours on a Thursday evening. This is a dinner club, although having a meal is not mandatory. Members have specific roles assigned. Each meeting gives everyone an opportunity to practice:
Conducting meetings. Our weekly meetings usually begin with a short business session which helps members learn basic parliamentary procedure.
Giving impromptu speeches. Members present one-to two-minute impromptu speeches on assigned topics.
Presenting prepared speeches. Three or more members present speeches based on projects from the Toastmasters International Communication and Leadership Program manuals. Projects cover such topics as speech organization, voice, language, gestures, and persuasion.
Offering constructive evaluation. Every prepared speaker is assigned an evaluator who points out speech strengths and offers suggestions for improvement.
For me, Foothills Toastmasters has been a game changer. At first I associated Toastmasters with public speaking but soon learned it is much more than that. It an opportunity to learn and grow with like minded individuals in a safe environment. Through Toastmasters I have become a better communicator, a better listener, a better leader and yes I now feel comfortable speaking in front of large groups. Toastmasters helped me so much that I convinced my business partner to attend and it has been a pleasure watching his personal growth at the club and in business." – Gord Piper, Member since 2000
The Tools We Use
New members receive manuals and resources on speaking. Members also have access to books, audio, and video on speaking and leadership. They also receive the award-winning "Toastmaster," a monthly magazine that offers the latest insights on speaking and leadership techniques.
"The Toastmaster's experience has really been an educational journey for me.  It has enriched my skills in public speaking and every meeting is a new learning experience that provides me more confidence to speak in front of a group of people.  Foothills Toastmaster has and will always be for me a good club to join because of it's supportive members and the experience they all bring to the table.  When my mother passed away recently, delivering the eulogy became a breeze without the stage fright I usually had to contend with.  It was still an emotional time, though I felt that I had delivered a really good eulogy for my mother coming from deep within my heart."  – A. Naron, member since 2012
Interested in Joining?
Feel free to join us as our guest any Thursday night from September through June. Be sure to come a bit early (about 5:45 or so) as the meeting begins at 6PM. The meeting itself is free for guests (with coffee) and if you'd like a meal, there is a $22.00 charge.
Foothills Toastmasters is located at
the Calgary Elks Lodge and Golf Club
(a.k.a. Winston Golf Club


2502 – 6th St. NE




Calgary

,

Alberta

For a larger map, click here.
For more information on the venue,
see our location page